A blissful dullness
December 13, 2018
I've come to visit my parents in Purnea after quite a while, and at a time when there are absolutely no festivities around — in my family or otherwise. This has been very relaxing for me since there had been something or the other going on every time I've been here in the past three years.
It's times like these when you actually get to experience the blissful dullness of a small town — not during a festival where everyone's dressing up and trying to reach somewhere on time — but this. It's the onset of winter, with a wee-bit of chill in the evening air. Everything, and everyone, seems so calm.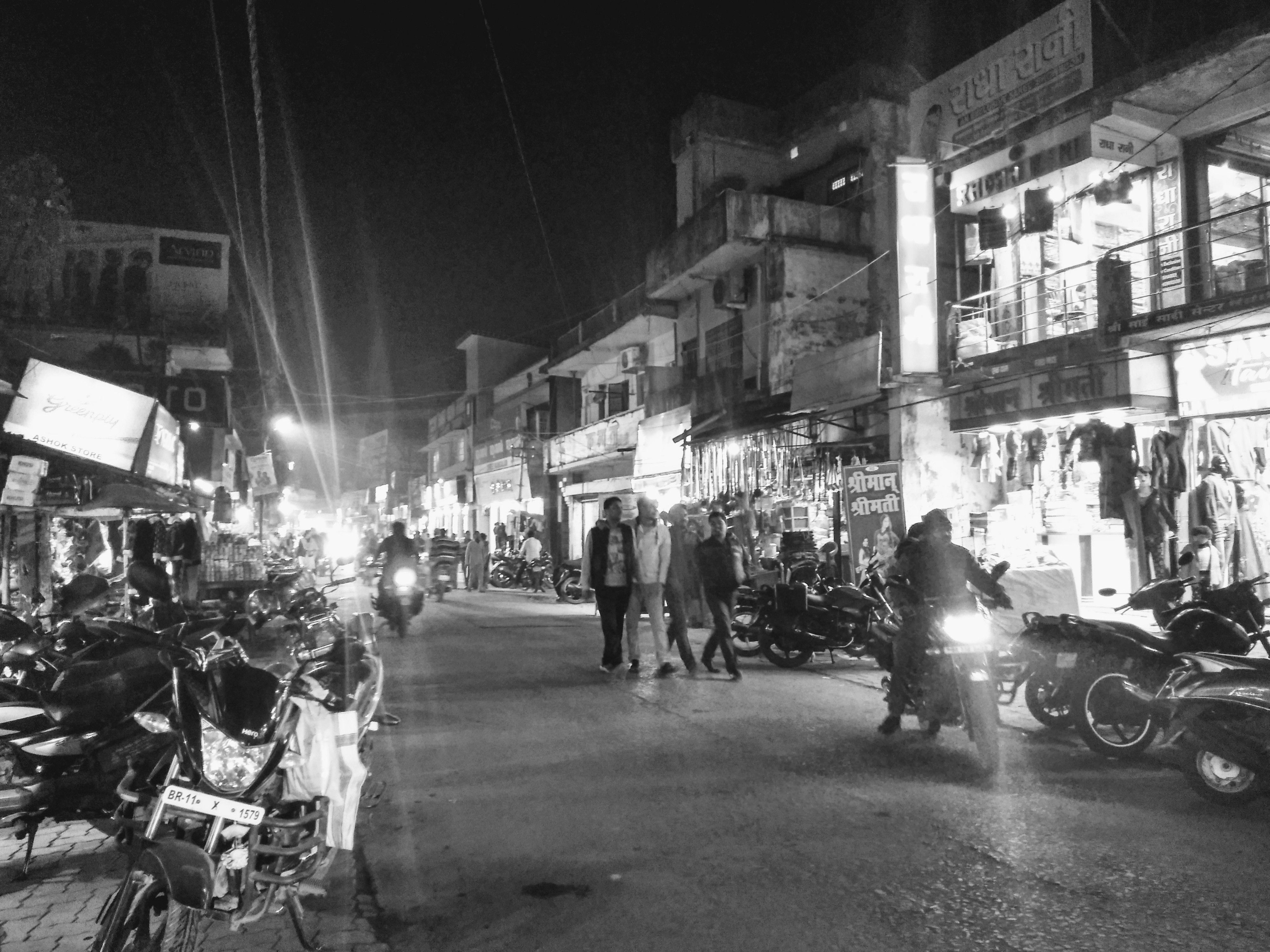 Stay too long at a stretch in a city like Bangalore and it calibrates how soon you expect things to happen. I book a cab and expect it to be at my door in 10 minutes; or order food online and start getting antsy if it isn't there in 20. Or an Amazon delivery in a couple of days.
Not here. Not a chance. The arc of time has a longer horizon here, and everyone seems to be okay with it. Happily okay, not compromisingly okay. I feel that alien, yet refreshing. Calming, even.
---
I had taken my mum shopping, and I realized to my utter astonishment that the place (it's a one-kilometre stretch bustling with shops on either sides) hasn't changed at all since the last I visited it and have since tried to preserve it in my memory from about 10 years ago. Same old shops, same old typography on the hoardings, same old people, same old air.
It's funny how deeply we have been conditioned to expect how soon we'll get to see change. Maybe it's a fool's pursuit to be in a rush all the time. Maybe things do take time. Maybe it is what is best for us.